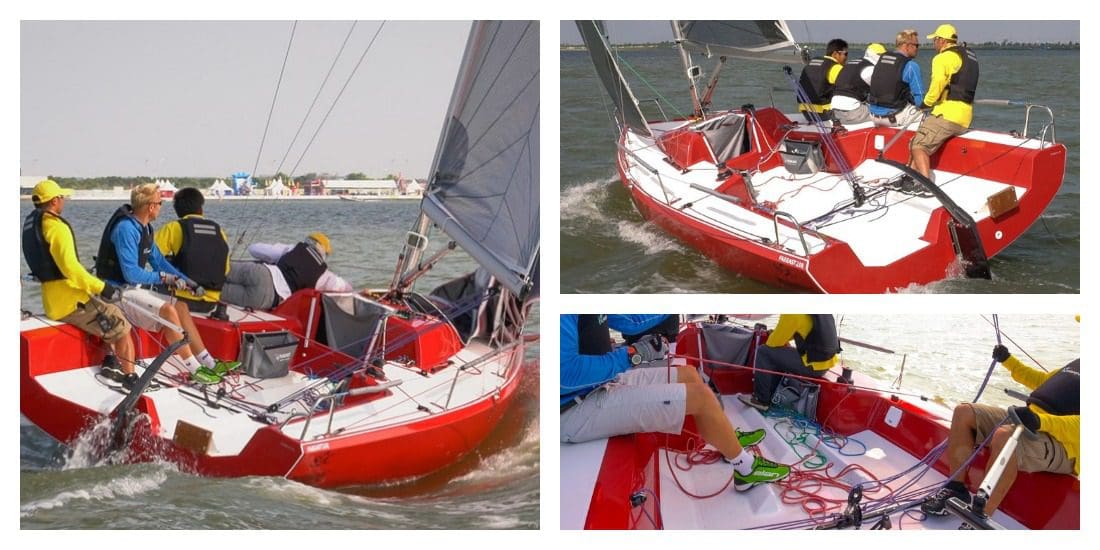 The all-new FAREAST 23R has just been introduced. A smaller twin sister of the FAREAST 28R is now available. 
To boost the new 23R the yard is offering the first two boats at a special price of $49,950 including a full set of racing sails with a square top main. This offer is limited till 31Dec.
The Fareast 23R looks very similar to the 28R. Hull and deck are foam core sandwich. Pre weight resin is vacuum infused to achieve a lightweight and faultless construction. The one-piece structural inner frame forms a very stiff lightweight "spine" that distributes the keel, mast, and rigging forces. Finishing and overall quality is high and the hardware from brands like Selden, Harken and Spinlock are used as a standard. Rudder and keel fin are made of Carbon fibre.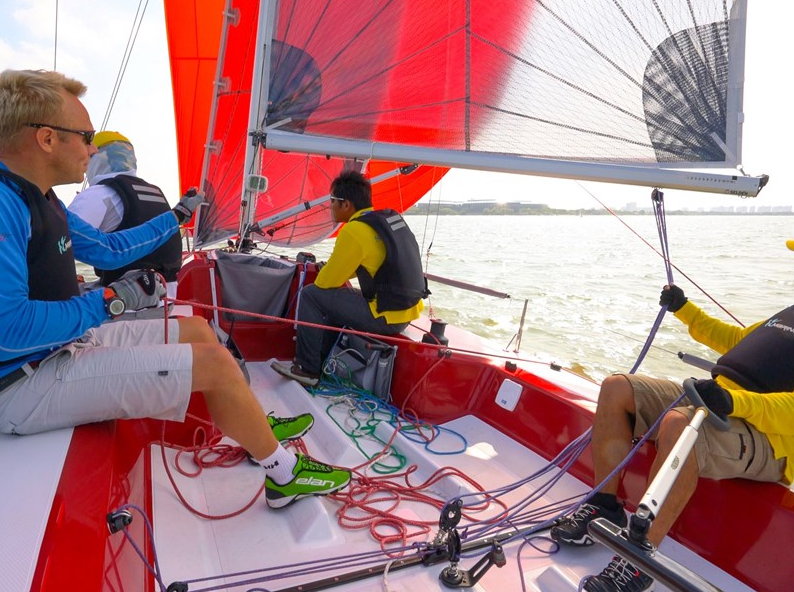 The Fareast 23R is a fast planing racer, the deep Carbon Rudder provides good control and handling is uncomplicated. The keel can be fully lifted and the light weight enables easy trailering and home storage.
Fareast 23R Specs
Design Simonis-Voogd
Lenght overall 7,28 m
Lenght Waterline 6,97
Beam 2,55 m
Draft 1,40 m
Displacement 800 kg
Mainsail Area 19 mq
Jib Area 12 mq
Asym. Spinnaker 60 mq
FAREAST 23R REVIEW
The Fareast 23R looks very similar to the 28R. We like Simonis-Voogd.