Cruising
Are Cruise Ships With Sails Common?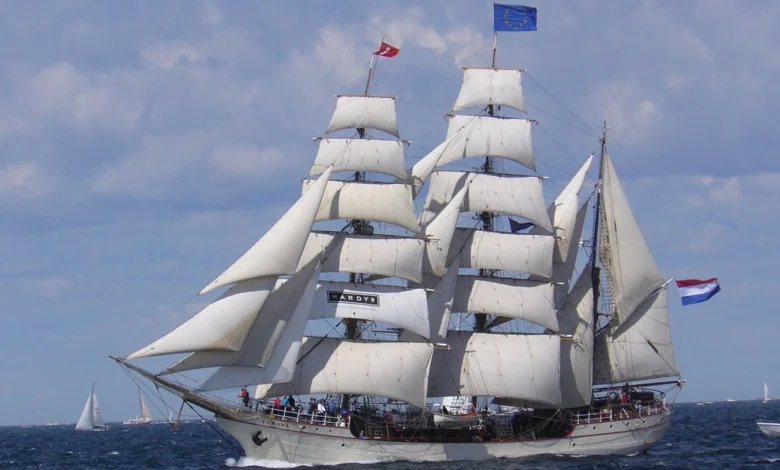 Have you ever considered going on a cruise on a sailing boat? Maybe that brings up images of swabbing the deck and sleeping in a hammock, but that's far from the reality. Modern cruise ships with sales offer the best of both worlds. Get going on a new adventure with a vessel that looks distinctly different from every other cruise ship you've seen, without sacrificing the luxury and activities of a modern cruise ship. Take a look at our picks for the best modern cruise ships.
Are cruise ships with sails the norm?
Cruise ships with sails are definitely far from the standard, but they're not unheard of. They make for a journey that is not to be forgotten. A cruise is turned into a high sea adventure, with classic luxury accompanying the adventurous feel that the sails give.
If you're still worried, you can look into insurance for cruise vacations here. Travel insurance for cruises covers cancelled and interrupted cruises for covered reasons, medical expenses, lost luggage and more.
However, there are a few standout vessels that feature sails and offer a great option for hopping around the world.
Le Ponant
Le Ponant is a beautiful, sleek, three masted yacht that screams exclusivity and luxury. It's a more intimate cruise ship, with only 16 cabins to book. When she was created in 1991, there were 32 cabins to choose from, but she underwent a refurbishment in 2019, halving the number of rooms but doubling the size.
This refurbishment also included the touch of designer Jean-Philippe Nuel to the yacht's public space. It is the most modern of our picks here, with furnishings that give elegance and simplicity. Sit on the comfy round sofa with a glass of wine, or your cabin's balcony with a cocktail pleasantly watching the world pass by.
Golden Horizon
Golden Horizon is the complete opposite, considered the "world's largest square-rigged sailing vessel" with a capacity of 272 and almost 9,000 tonnes behind her. Having only taken her first season of voyages in 2021, she's also the youngest on this list but ironically has a more classic look to her. Inside this five-mast ship is a mid-century modern French aesthetic, with perhaps a touch of dark academia.
And we don't say "French" lightly. The Golden Horizon was created to be a "near-replica" of the 1913 France II ship. The bookshelves are mahogany, the sofas look at home in a Chanel boutique, and it looks like a delightful place to eat cake.
Rembrandt van Rijn
Named for the famed Dutch painter, the Rembrandt van Rijn is designed to give you an adventure at sea. Amongst its many luxuries is a lecture room, which seems about right for a pioneer of academics and particularly painting techniques.
The look of this adventurous cruise ship intends to instil the feel of adventure in every aspect. The ship itself is not bulky and white, but navy blue long and traditional. It has a common area where everyone can mingle, but its bunk beds suggest its stops on the cruise and the new community feel is really the point.